Before the meeting, the Vietnam DCA distributor team visited the exhibition hall, production workshop, testing laboratory, and other areas to understand the development history of Dongcheng Company, brand strength, technological innovation, and other content.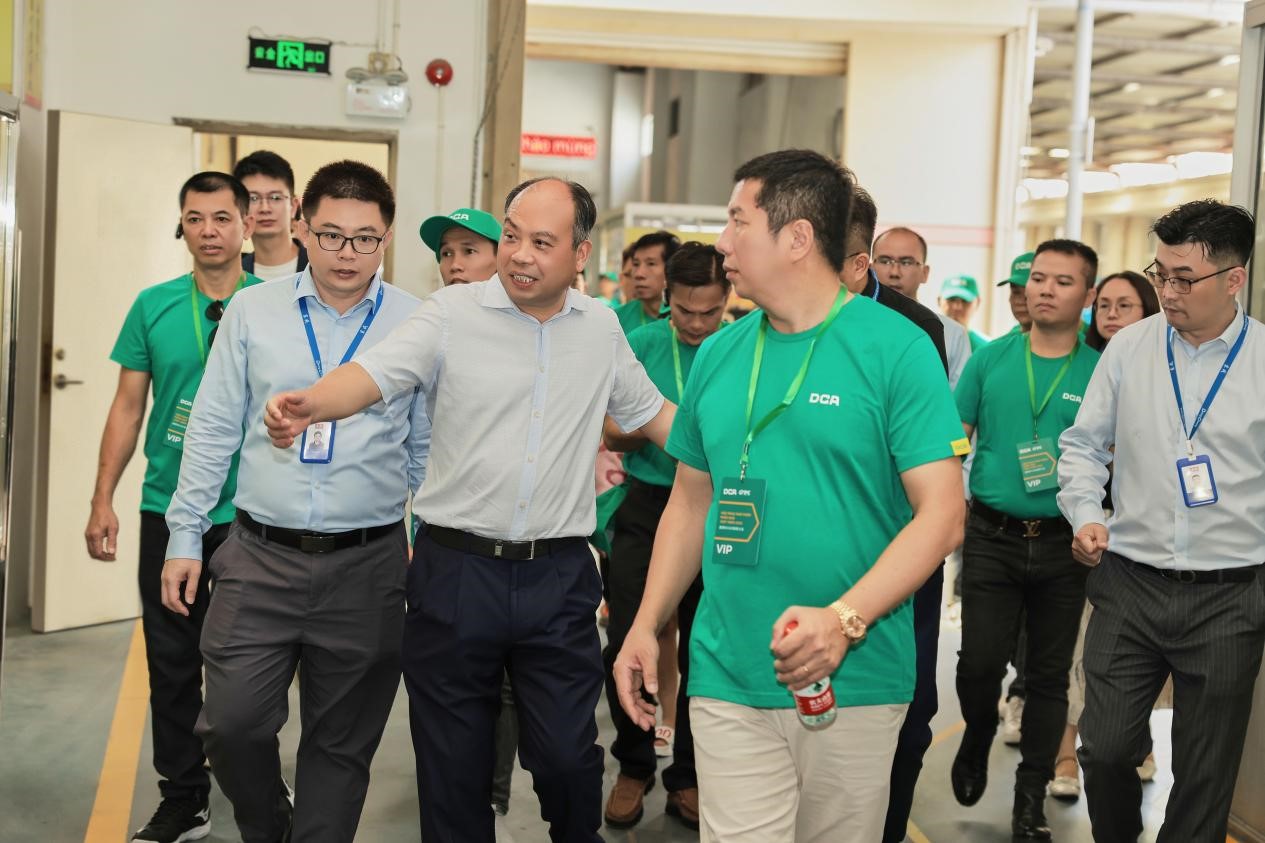 At the meeting, Vice Chairman Lu Meihua expressed a sincere welcome to the Vietnam DCA distributor team coming from afar and sincerely thanked them for their long-term support and love for Dongcheng Company. Gu Jiacheng, President of the DCA brand division, introduced in detail the development achievements and future development plans of Dongcheng Company in recent years. At the same time, Mr. Chen of TPC Vietnam also made a wonderful speech, expressing his firm belief in the steady development of the DCA brand in the Vietnamese market.
Subsequently, the Vietnam DCA distributor team paid special attention to the DCA lithium battery product lineup and auto repair overall solution at the product promotion meeting. The two sides redouble their efforts and win-win cooperation for the unlimited potential of the Vietnamese market, to meet a better future.